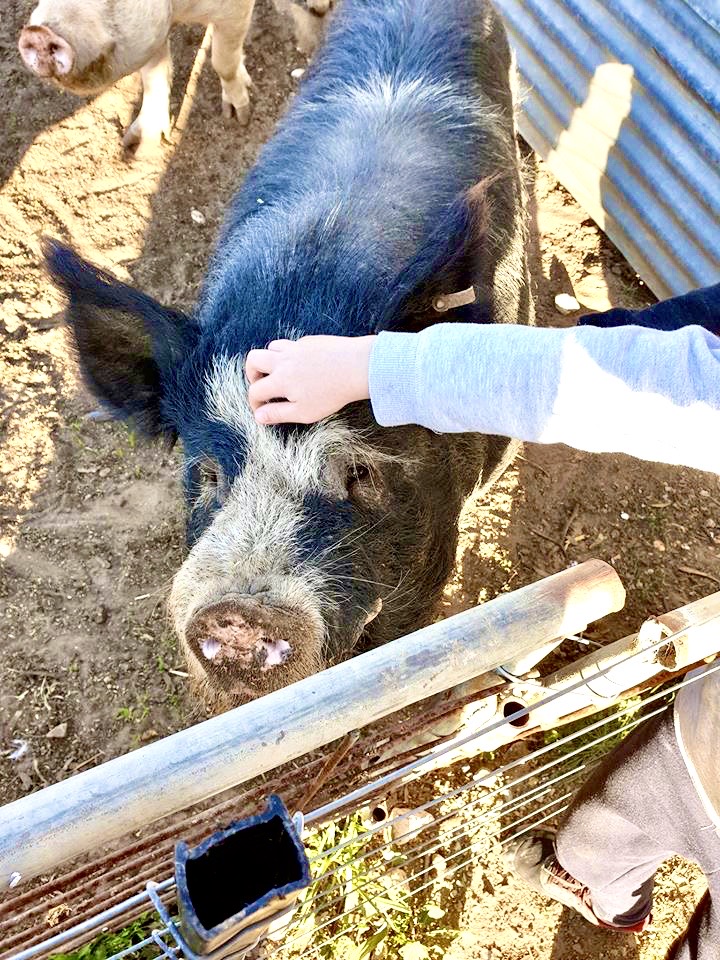 Kindy, School & OSCH Visits
For these group visits we offer a casual tour of our friendly animals – feeding and patting the donkeys, sheep, cows, goats, pigs and poultry.  Included is the chance to check out some BIG farm machinery and the annual crop.
The atmosphere is relaxed, with children moving around in groups with their teachers and parents.
Perfect for children aged 2 to 12 years, with a minimum of 20 participants (smaller numbers can be arranged, please check at time of booking).